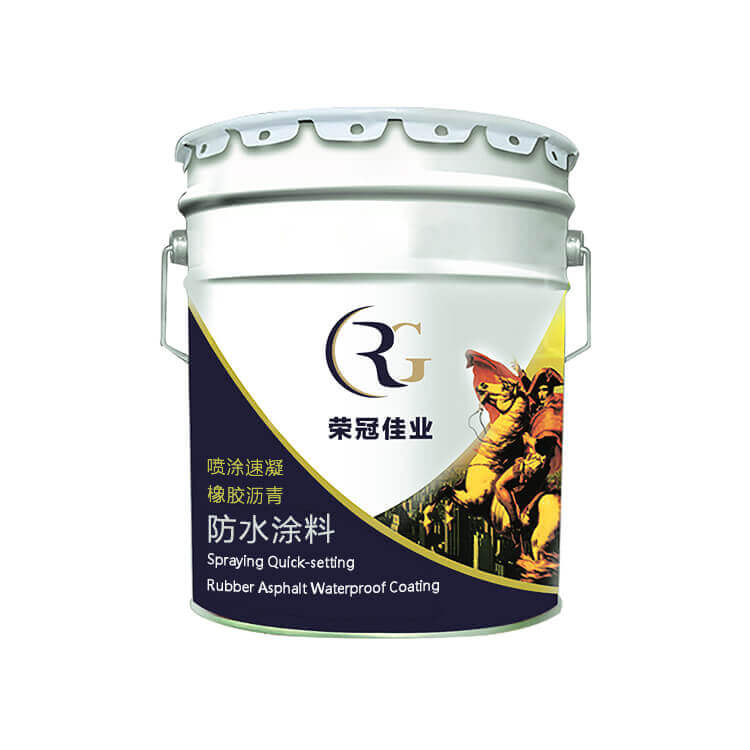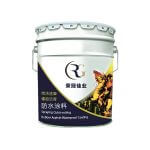 RGC-SQ Spraying Quick-setting Rubber Asphalt Waterproof Coating
Description
RG JIAYE® RGC-SQ Two-component Spraying Quick-setting Rubber Asphalt Waterproof Coating, component A is the main agent, which is made up of anionic synthetic rubber emulsion and emulsified asphalt microemulsion made by special process and various chemical additives. The component is rubber. As the continuous phase, the asphalt is a core-shell structure composed of a dispersed phase, which has a high solid content and a low single viscosity, and is suitable for spray coating construction. Component B is a coagulant, which is formulated into an aqueous solution of a corresponding concentration by an electrolyte such as a metal salt.
Specification
| | |
| --- | --- |
| Name | Spraying Quick-setting Rubber Asphalt Waterproof Coating |
| Weight | 10kg/barrel, 20kg/barrel |
| Color | Black |
| Dosage | 1.3kg-1.5kg/㎡ for 1mm thickness |
| Proportion of A : B | 1:2 |
| Product group | A(10kg)+B(20kg)  or  A(20Kg)+2*B(40kg) |
Advantage
EXCELLENT TENSILE RESISTANCE

The elongation at break of the product is above 1800%, the tensile strength is up to 2MPa, and the retention rate is higher than 95%. It can adapt to the deformation of the base layer and can solve the stress deformation of the waterproof material. Expansion cracking and the like cause waterproof leakage problems.

GOOD BONDING STRENGTH

The product can be sprayed on different base layers, with concrete peeling strength of not less than 4.0N/mm, and wood and metal plate not less than 2.0 N/mm, which can be firmly attached to concrete, the surface of various materials such as wood and metal, does not fall off.

EXCELLENT SELF-HEALING PROPERTIES

This product has the characteristics of liquid rubber, has good self-healing properties for puncturing of knives and sharp objects, and is excellent in smashing resistance and watertightness of shank.

EXCELLENT PUNCTURE RESISTANCE

After spraying this film, it can form high-strength waterproof film with excellent puncture resistance, broaching resistance and tear resistance.

CHEMICAL RESISTANCE

The product has excellent acid, alkali and salt resistance. It can be placed in acid, alkali and salt environment for 168h, the tensile strength retention rate is above 95%, and the elongation at break is higher than 1000%.

EXCELLENT TEMPERATURE RESISTANCE

The product has good low temperature bending property and excellent high temperature resistance. It can adjust the low temperature flexibility between -15 °C and -40 °C according to the needs of different regional projects. To meet the needs of the project, the product is resistant to high temperatures above 180 °C, and can be applied to roads and bridges as well as waterproofing projects in high heat zones.
Install Guideline
The spray gun should be 600-800mm from the spray surface, and the spray angle should be 90°, and the spray thickness should be 1-2mm thick.

The construction environment temperature should be 5-35 °C. No rain or snow, no wind above 4, no construction.

During the spraying process, water precipitation on the surface of the film and bubbling of exhaust and drainage occur are normal phenomena, and naturally disappear after drying, which will not affect the adhesion.

Maintenance time should not be less than 24h.