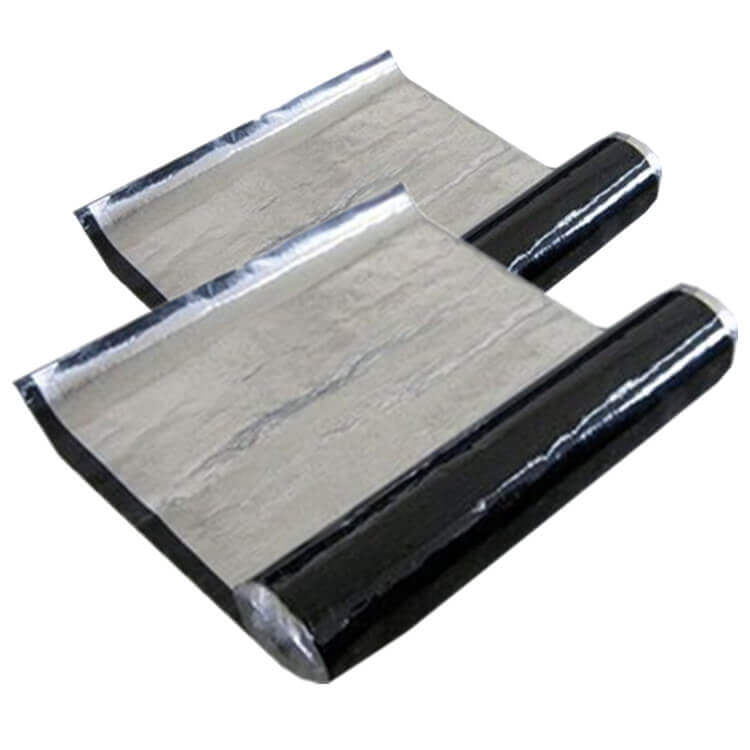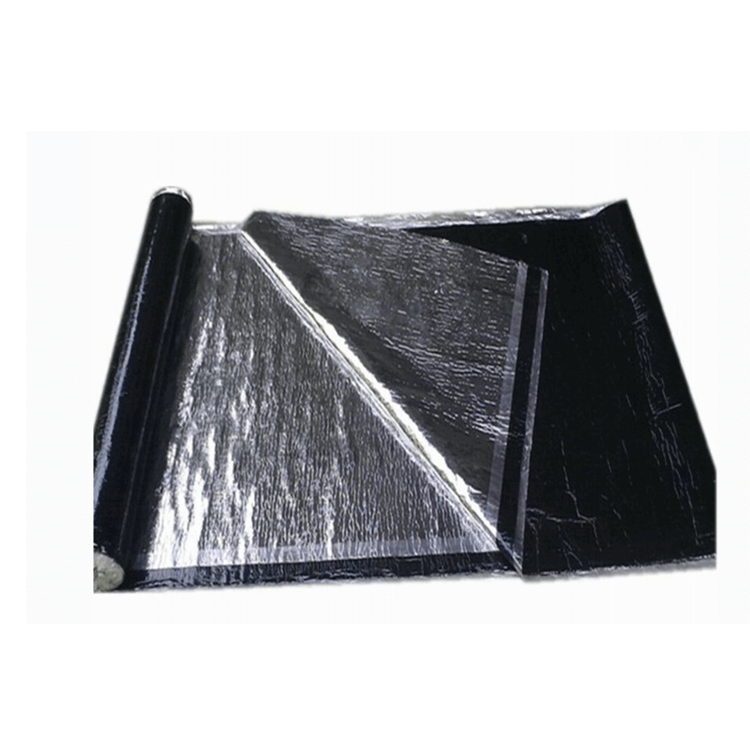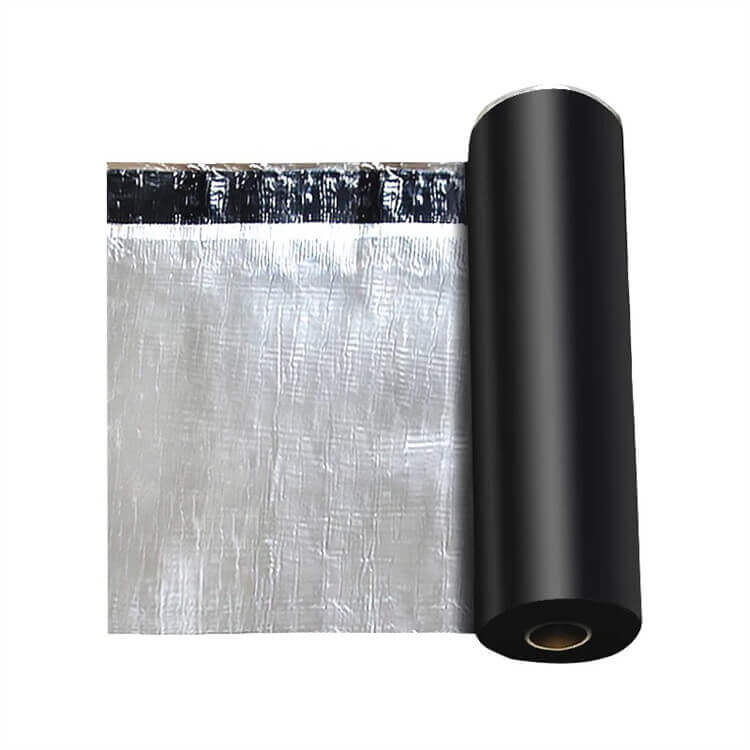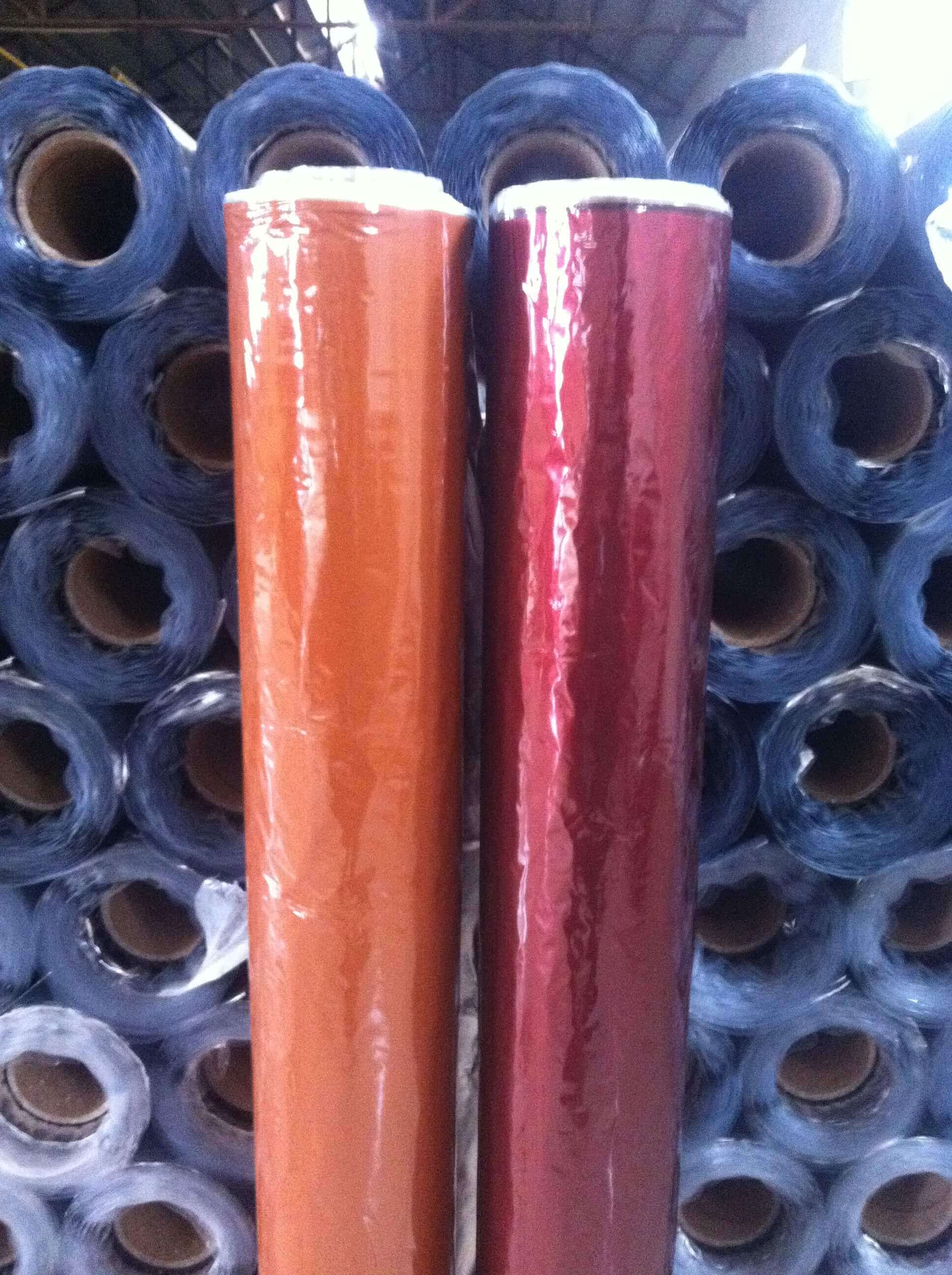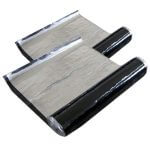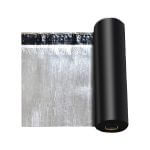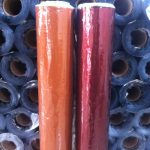 RGM-SA-MB Self-adhesive Modified Bitumen Waterproof Membrane
Description
RGM-SA-MB Self-adhesive Modified Bitumen waterproof membrane is made of modified bitumen coated aluminum film, using the latest patented technology, through a special process produced by the environment-friendly solvent-free sealing adhesive material.It is a quick and effective method of sealing and repairing that produces a lasting protection in all climates.
Specification
| | |
| --- | --- |
| Base materials | Modified Bitumen |
| Surface materials | Aluminum foil, PET, HDPE, etc. |
| Release paper | PE film |
| Thickness | 1.0mm-4.5mm |
| Felt | No felt or polyester |
| Width | 1000mm |
| Length | 10m-25m roll |
*Upper surface and release paper can be customized.
*The thickness, width and length can be made based on customers' requirements.
* Single side adhesive and double sides self adhesive can be made.
Advantage
Cold application

Installed without the use of open flames, easy to use.

Excellent mechanical properties

High bonding strength and tensile strength, good elasticity and extension performance, strong adaptability to the shape change and crack of the interface, and good ability to trace the shape change of the substance.

Stable chemical properties

It is equipped with excellent chemical resistance, weather fastness, and corrosion resistance.

Reliable application performance

Excellent binding property, water resistance, leak tightness and low-temperature resistance, and high stability in size.
Application
Roofs

 Various industrial and civil building roofing projects.

Other projects

 Subways, tunnels, concrete pavement decks, sewage treatment sites, and landfills, etc.
More Details Installing Guideline
Ensure that surfaces are prepared as above.

Unroll the membrane and measure the correct length for the area to be adhesive.

Allow the membrane to warm in the sun before application.

Peel the release paper back from one end and press the membrane firmly onto the surface.

Removing the backing membrane as you proceed.

Press firmly onto the surface. The membrane must be overlapped at the edge by at least 5-8cm and on the top by at least 15cm.

For a smooth finish, press membrane with a rubber hand roller, working from the center outwards, remove any air bubbles and creases ensuring firm contact is made with the surface.

The aluminium foil backing must not be removed.

Note:The product belongs to the self-adhesive material, one time paste can achieve the best waterproof effect. If the surface is porous, apply a coat of primer in a quantity of 70-150g/sqm. The use of primer is in any case advisable, and the manufacturers instructions must be followed. A wrong use of primer can be influence the membrane efficiency.