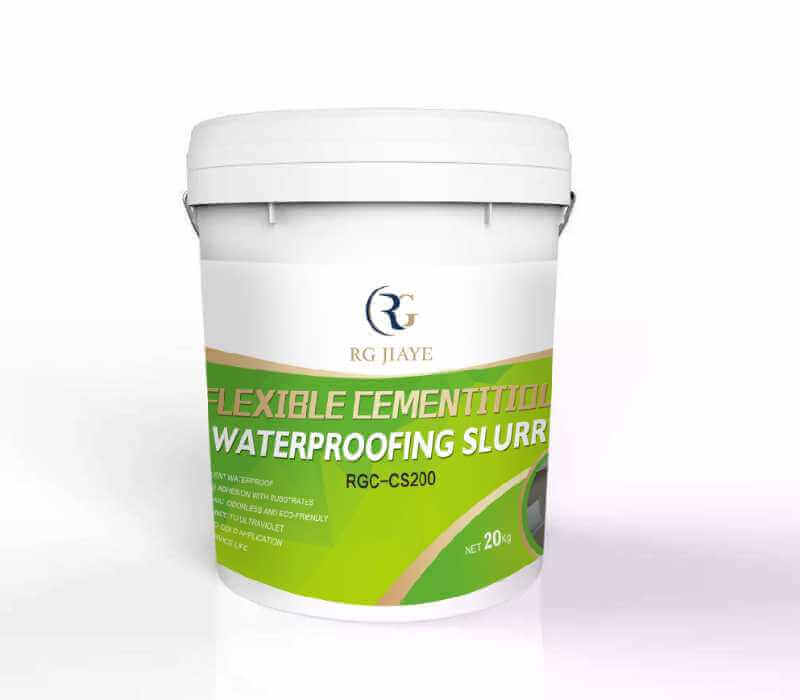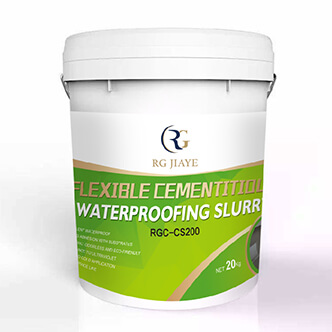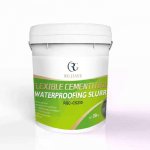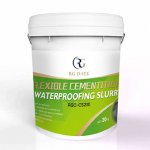 RGC-CS200 Flexible Cementitious Waterproofing Slurry
Description
RG JIAYE® RGC-CS200 Flexible Cementitious Waterproofing Slurry is a two-component flexible cementitious waterproofing membrane, consisting of liquid polymer as Part A and a inorganic premixed powder as Part B. With excellent bond, it can be widely applied on various of wet or dry substrates, including terraces, balconies, kitchen & toilet floors and walls, water tanks, reservoirs, swimming pools, roof decks and so on.
Specification
Weight

20kg/pail

Supply Form

Part A: liquid   Part B: powder

Color

Grey

Coverage

Hand construction:1.8kg-2.0kg/㎡for 1mm thickness.

Spay machine: 2.0kg-2.4kg/㎡for 1mm thickness.
Advantage
Excellent watertight and flexibility.

Non-toxic, odorless and environmental friendly.

Easy to apply and the the construction period is short. It can be constructed on the wet base with strong adhesion.

Fluid consistency for easy application.

Compatible with ceramic, mosaic and natural stone coverings.

Weather resistance and excellent durability, resistant to UV rays.