Airport Project in Northeast China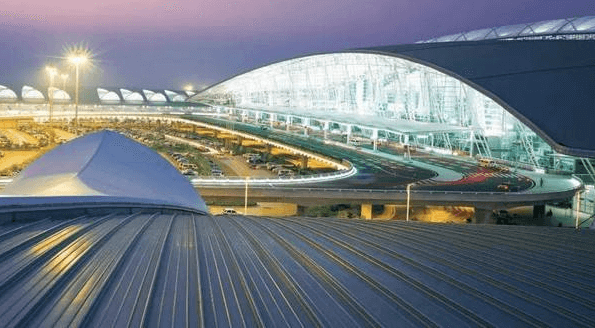 A large airport construction project in northeast China. The main local climate characteristics are strong wind and low temperature. The minimum temperature in winter can reach -30℃~-40℃.RG JIAYE undertook airport roof waterproof project.The airport terminal buildings are covered with steel roof and covering an area of about 200,000 square meters.According to the climatic characteristics and project construction requirements,  RG JIAYE provided the project with TPO membranes internally reinforced (Type P TPO waterproof membrane).
Type P TPO waterproof membrane is Internally reinforced with a layer of polyester non-woven fabric. Its biggest characteristic is the size change rate is very small  and strong wind resistance ability, especially for the steel structure roof waterproof construction project. Meanwhile, another remarkable feature of TPO membrane is its low temperature resistance, which can be as low as -40 ℃.At the same time, RG JIAYE has added a unique uv resistant formula to the membrane, which can be exposed for a long time without aging or deformation, ensuring excellent waterproof function of the airport terminals.