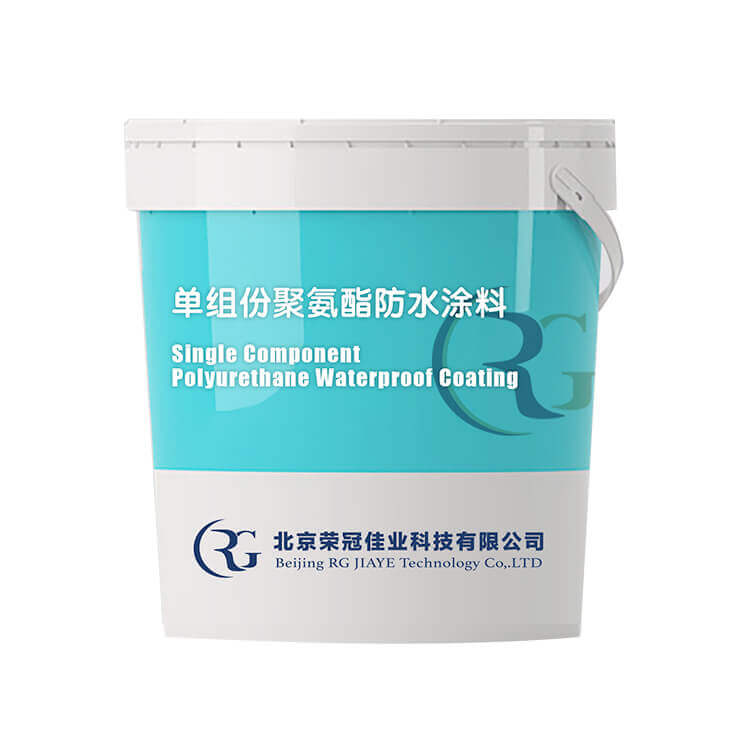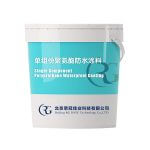 RGC-SC Single Component Polyurethane Coating
Description
RG JIAYE® RGC-SC Single Component Polyurethane Waterproof Coating is made out of the main materials of isocyanate and polyether polyol, together with various auxiliaries and fillers by polyreaction, coating on the waterproof base layer, after chemical reaction of NCO terminal group of polyurethane prepolymer and moisture in air, it forms a jointless , flexible and strong rubber waterproof layer.
Specification
| | |
| --- | --- |
| Name | Single components polyurethane waterproof coating |
| Weight | 10kg/barrel,20kg/barrel |
| Color | Black,red |
| Dosage | 1.3kg-1.5kg/㎡ for 1mm thickness |
Advantage
ECO-FRIENDLY

Nnon-toxic, no abnormal odor. 

EXCELLENT WATERPROOF

It forms a complete and seamless membrane without any joints or leak possibilities after the coating curing.

SUITABLE FOR COMPLEX PLACES

It is specially suitable for waterproof construction where the shape is complex and pipeline bend place.

EXCELLENT RESISTANCE

High solid content and excellent resistance to weather aging. It can be sued as the exposed waterproof layer.

SIMPLE APPLICATION

Simple and cold application: roller, airless spray, brush. 

LONG SERVICE LIFE

Long service life: Excellent resistance to the UV, oxidation and high temperature.
Application
CIVIL & INDUSTRIAL PROJECT

It is widely used in roofing, basement, toilet, tunnel engineering,petrochemical pipelines, metals, containers and other waterproofing engineering, and can be used as decorative materials.
Install Guideline
Cleaning at the surface

Spread the uniformly stirred waterproof coating on the base with a scraper.After solidification of the first layer, the second layer is vertically scraped according to the above method.Each interval is 12-24 hours.Basement, roof need to add polyester fabric as the reinforced layer in the middle of two layer coatings.

According to the construction requirements, coating can also be completed at one time.After solidification, the protective layer can be constructed.

Note: RG JIAYE® RGA-POLYFAB polyester fabric specially developed for coatings is recommended, welcome to consult us.