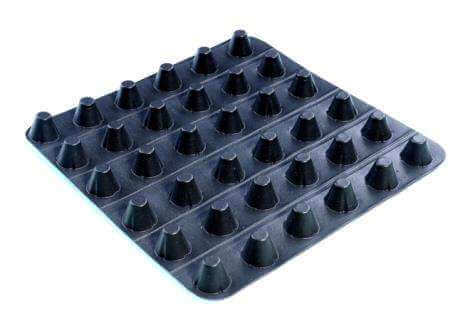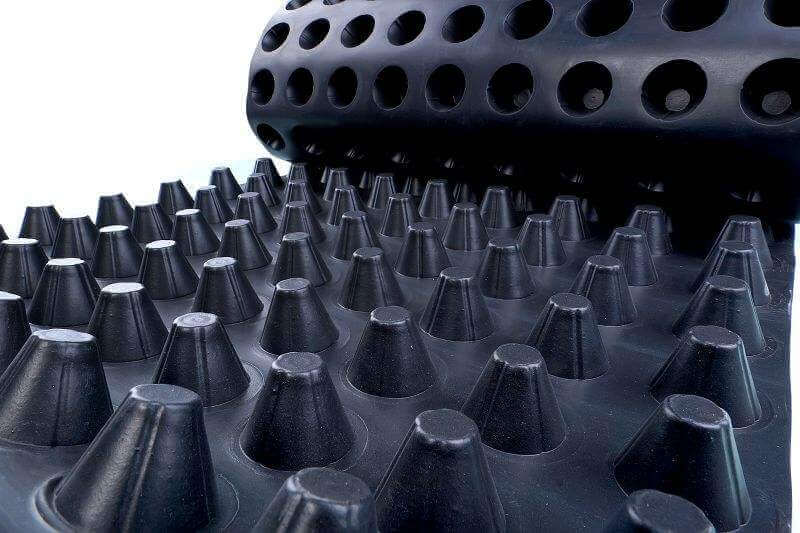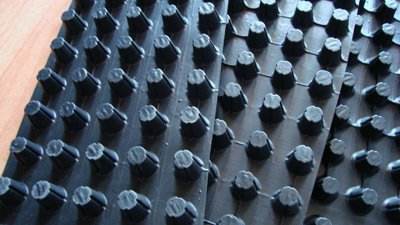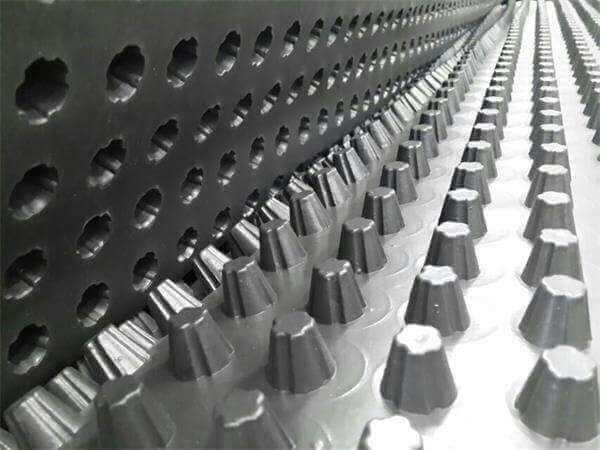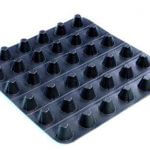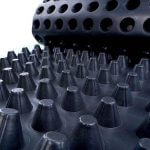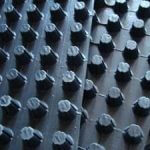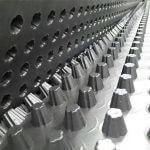 RGG-DB Drainage Board
Description
RG JIAYE® RGG-DB Drainage Board is a high-performance drainage board that is continuously extruded by high-density polyethylene (HDPE) and vacuum-plasticized. It has high compressive strength and is not prone to deformation. It is a combination of drainage and first water function. The new drainage material has the advantages of light weight, high load resistance, drainage, water storage, heat insulation, convenient transportation and easy construction. The storage drainage board is a continuous integral drainage membrane made of special membrane technology. It has certain support stiffness and three-dimensional drainage. The three-dimensional drainage space allows liquid and gas to flow and discharge quickly.
Specification
| | |
| --- | --- |
| Module Number |  8mm-60mm |
| Thickness | 0.5mm-20mm |
| Color | Black, White,Green,Blue etc. |
| Width | 2m-3m |
| Length | 10m-15m |
Advantage
HIGH STRENGTH

Due to the use of plastic fibers, full strength and elongation are maintained in wet and dry conditions.

CORROSION RESISTANCE

Corrosion resistance in soils of different PH levels can withstand corrosion for a long time.

EXCELLENT WATER PERMEABILITY

Excellent water permeability, there are gaps between the fibers, it has good permeability.

EASY CONSTRUCTION

The material is light and soft, so transport and construction are convenient.
Application
GREEN ROOF

RG JIAYE® RGG-DB Drainage Board has dimples and holes on the surface. The groove can collect water that is filtered through the geotextile, the hole which can drain excess water.
Functions
Drain away excess water.

Store water for plants.

With the years going, the root system of plants becomes large, the anti-root puncture function of the drainage board of plants prevents the possibility of damaging the building.