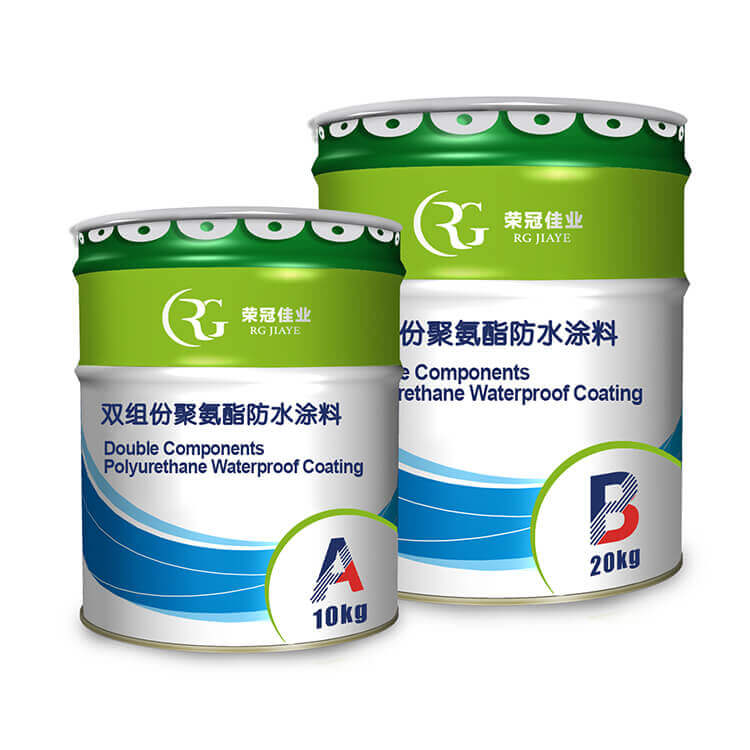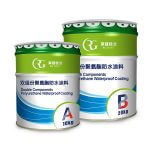 RGC-DC Double Component Polyurethane Coating
Description
RG JIAYE® RGC-DC Double Components Polyurethane Waterproof Coating is a reactive waterproof coating formed from two components' reaction, component A is polyurethane prepolymer, component B is a hardener. When use, we mix component A and B at a certain proportion. After being stirred well, it is coated on the construction base surface, then wait for hours' reaction and curing. It forms a jointless, flexible and strong rubber waterproof layer.
Specification
| | |
| --- | --- |
| Name | Double components polyurethane waterproof coating |
| Weight | 10kg/barrel,20kg/barrel |
| Color | Black,red |
| Dosage | 1.3kg-1.5kg/㎡ for 1mm thickness |
| Proportion of A : B | 1:2 |
| Product group | A(10kg)+B(20kg)  or  A(20Kg)+2*B(40kg) |
Advantage
ECO-FRIENDLY

Non-toxic, no abnormal odor. 

EXCELLENTWATERPROOF

 It forms a complete and seamless membrane without any joints or leak possibilities after the coating curing.

SUITABLE FOR COMPLEX PLACES

It is specially suitable for waterproof construction where the shape is complex and pipeline bend place.

EXCELLENT RESISTANCE

High solid content and excellent resistance to weather aging. It can be sued as the exposed waterproof layer.

SIMPLE APPLICATION

Simple and cold application: roller, airless spray, brush. 

LONG SERVICE LIFE

Excellent resistance to the UV, oxidation and high temperature.
Application
CIVIL & INDUSTRIAL PROJECTS

It is widely used in roofing, basement, toilet, tunnel engineering,petrochemical pipelines, metals, containers and other waterproofing engineering, and can be used as decorative materials. It is widely used and easy to construct.
Construction Guideline
1) Cleaning at the surface

2) Mix A and B in 1:2 weight ratio,stir for 3 minutes and pour into another empty bucket.When stirring for a second time, add a curing agent according to the temperature. Add diluent appropriately according to the specific situation and stir for 5-6 minutes to make it even. Otherwise, it will affect the quality of the film.It needs to be used up in 30 minutes. It will cure over time. In special cases,it can be adjusted by adding or decreasing curing agent.

3) Spread the uniformly stirred waterproof coating on the base with a scraper.After solidification of the first layer, the second layer is vertically scraped according to the above method.Each interval is 24 hours. Basement, roof need to add polyester fabric as reinforced material between two layer coatings.